Anonymous inquired:
❝ i kind of feel like louis doesnt love harry as much as harry loves him. like harry literally puts louis before everything and everyone in his life and louis just doesnt do the same idk is this bad? ._. ❞
It's not bad to assume that. But I have an explanation.
They both love each other equally. But we all know Louis is an actor, but Harry cant act for shit. Let's be honest. And we all know Louis appears to be slightly more emotionally stable in public, whilst Harry is the opposite. You tend to catch Harry losing himself by looking at Louis, but in the rare moment where you catch the vice versa, all there is, is love and admiration. 
Louis actually  s i g h s. As if he cant actually believe Harry exists. 
Here are some more examples:
(looking at Harry during his solo in Little Things)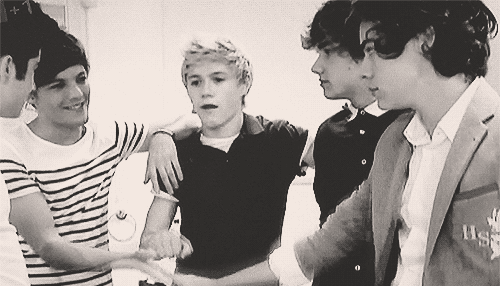 i am hurting rn
I could go on forever, but sadly I dont have that time.
Lastly, you dont think Louis puts Harry first? Are you sure? Louis is the one with the beard, remember? If Louis didnt care, why would he go through all of that? Louis is the one who has to be portrayed as a jerk. But he doesnt give up on Harry.
xx
Catherine